Just recently, Microsoft revealed a new app – Send App – designed to let users chat without having to send email. Could this be some sort of competition for Whatsapp?
So far the app has only been released as a free iPhone App, it is expected to be available on Android and Windows platform in the near future.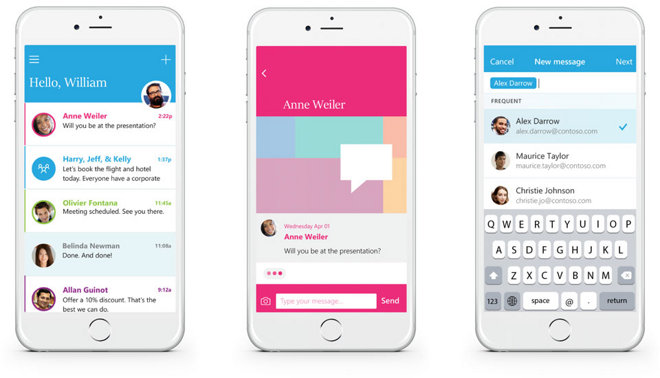 The new app known as 'Send App' makes communication less cumbersome as compared to sending e-mails. It gives users the opportunity to send instant messages to existing email contacts without requiring a phone number. It was designed for brief and snappy communication.
As soon as the app is opened, frequent and recent contacts are shown. It also allows users to know when their contacts are typing a response. With Send, there are no signatures, subject lines or salutations required.
It is however important to note that the Send app does not in any way replace the traditional email, but will only show conversations started by the Send App itself.
According to Microsoft, "Send is available for iPhone in the U.S. and Canada, and is coming soon to Windows Phone and Android phones. The app works for people with Office 365 business and school email accounts, and we expect to make the app more broadly available in the coming months.
While tools like text messaging and IM are great for short messages, you often don't have your co-worker's cell phone number or an IM app on your work phone. And we've heard loud and clear from people at work, they want all their communications available in Outlook—even if they send them from other apps. This is where Send comes in! Send gives you the simple, quick text message-like experience while allowing you to reach all co-workers and have all of your communications in Outlook for reference later.
Send lets you quickly and easily send any co-worker a message without a subject line or formal email constructs".
You can get Send App from the Apple Store now.
READ MORE: