With the rise in the variety of Android phones available in the mobile industry, picking the best Android smartphones would be somewhat of a task. The fierce competition among various brands of Android phones makes up for this difficulty. I have tried to compile a list of the Best Android Phones in 2015.
The Android industry has a vast variety of attractive phones with premium design and mouthwatering features, many are affordable and others seem like a budget of their own.
In a nutshell, I'll be rounding-up the best Android phones in 2015, you definitely cannot go wrong with these phones.
This article would be updated periodically, it is important to note that this list of best android phones in 2015 is not arranged to rank – no first or last place.
You also might like: Best Android watches
_____________________________________________________________________
Samsung Galaxy S6 and S6 EDGE
The Korean giant finally delivered what will be known as one of the best android phones in 2015 – the Samsung Galaxy S6 and S6 EDGE.
Most tech journalists and even everyday tech enthusiasts agree that the redesign is a welcome one. Of course, Samsung's new look isn't without sacrifice, the microSD slot has now disappeared and there is no such thing as a removable back and battery again.
The Galaxy S6 Edge offers the same specs, but adds dual-edges and a few special features that take advantage of the phone's unique design, making it one of the best android phones in 2015.
Specs:
1-inch Super AMOLED with 2560 x 1440 resolution, 577 ppi
Exynos 7420
3GB of RAM
32/64/128GB storage options (non-expandable)
16 MP rear camera with OIS
5 MP front-facing camera with 90 degree wide angle lens
Non-removable 2,550 mAh battery
4 x 70.5 x 6.8 mm, 138 grams
Android 5.0 Lollipop with TouchWiz
BUY GALAXY S6 EDGE FROM AMAZON
______________________________________________________________________
LG G4
LG's latest flagship attempts to bring something different into the Android world.  While maintaining the design language and the unique elements of its predecessors, LG's attempt to standout on the design front involved adding a subtle curve to the display, and the availability of different back cover options in a hard plastic or leather variants. Little wonder it is one of the best Android phones in 2015.
Speaking of back covers, the LG G4 is one of the very few flagships to come with a removable back cover, which makes possible an even rarer feature: a replaceable battery. A gorgeous Quad HD display, a great camera experience, a smooth and fluid software iteration make for a fantastic device.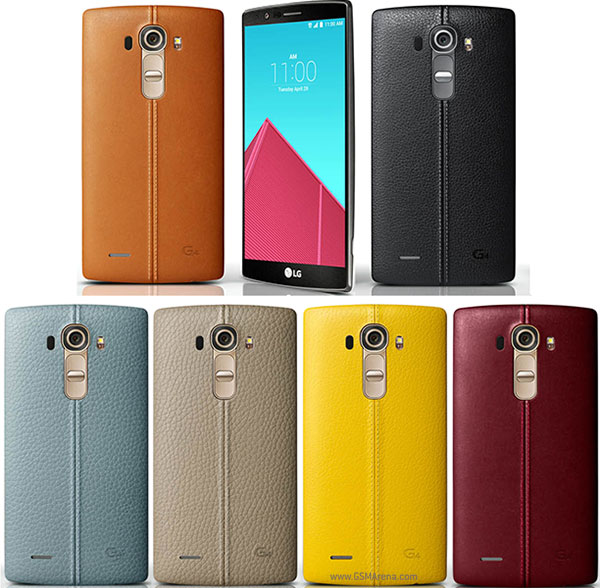 Specs:
5-inch LCD Quantum Dot display with a 2560 x 1440 resolution (534 ppi)
82 GHz hexa-core Qualcomm Snapdragon 808 processor
Adreno 418 GPU
3 GB RAM
32 GB storage, expandable via microSD up to 128 GB
16 MP rear camera with LED flash, 8 MP front-facing camera
3,000 mAh battery
Android 5.1 Lollipop
9 x 76.1 x 6.3 – 9.8 mm, 155 grams
_______________________________________________________________________
Moto X Style
A list of best android phones in 2015 would not be complete without the Moto X Style. Motorola proved that an Android device could have a perfect balance between performance, simplicity, style and price.  The Lenovo-owned company came up with a device that has a dense 5.7-inch AMOLED screen, a beefy processor, a 21MP rear camera and 5MP front Camera.
You can change the color of the metal areas of the Moto X Style, engrave the back and even choose from a plethora of back options, including materials leather, wood, rubber and other materials, now this is what I call 'style', the ability to be customized to user's satisfaction.
In terms of hardware, the device stands out. The larger screen puts the phone up with contenders like the OnePlus 2, Nexus 6, LG G4 and the Galaxy Note series. With a Snapdragon 808 processor which is pretty close to the 810, Motorola has proven that they can make a super-fast phone without the greatest chipset. It is amazing the phone's price will start at only $399, the more reason why it can be considered one of the best Android phones in 2015. The Moto X Style would be available in September.
Specs
7-inch display with QHD 2560x1440p resolution
8GHz Qualcomm Snapdragon 808 CPU
3GB of RAM
16/32/64GB of on-board storage (microSD card slot supports up to 128 GB)
21MP rear cam, 5MP front camera
3000 mAh battery
9 x 76.2 x 11.06 mm, 179g
Customizable via Moto Maker
Water resistant
Android 5.1.1 Lollipop
____________________________________________________________________
Samsung Galaxy Note 4
Another top-notch device on my list of best Android phones in 2015 is the Samsung Galaxy Note 4. Years after Samsung gambled on the original Note, the concept is still the phone to beat when it comes to large devices. Basically anything that requires precision and speed can be done better with using the Samsung Galaxy Note 4.
While Samsung's TouchWiz Android implementation has a bad reputation, nobody can deny that the Note 4's feature set is compelling. You can make the most of that 5.7-inch screen with the new and improved multi-tasking tools, and that's something you simply don't get on other high-end Android phones. And, with the latest iteration of the series, the Note looks as good as it works, thanks to a finely chamfered aluminum frame.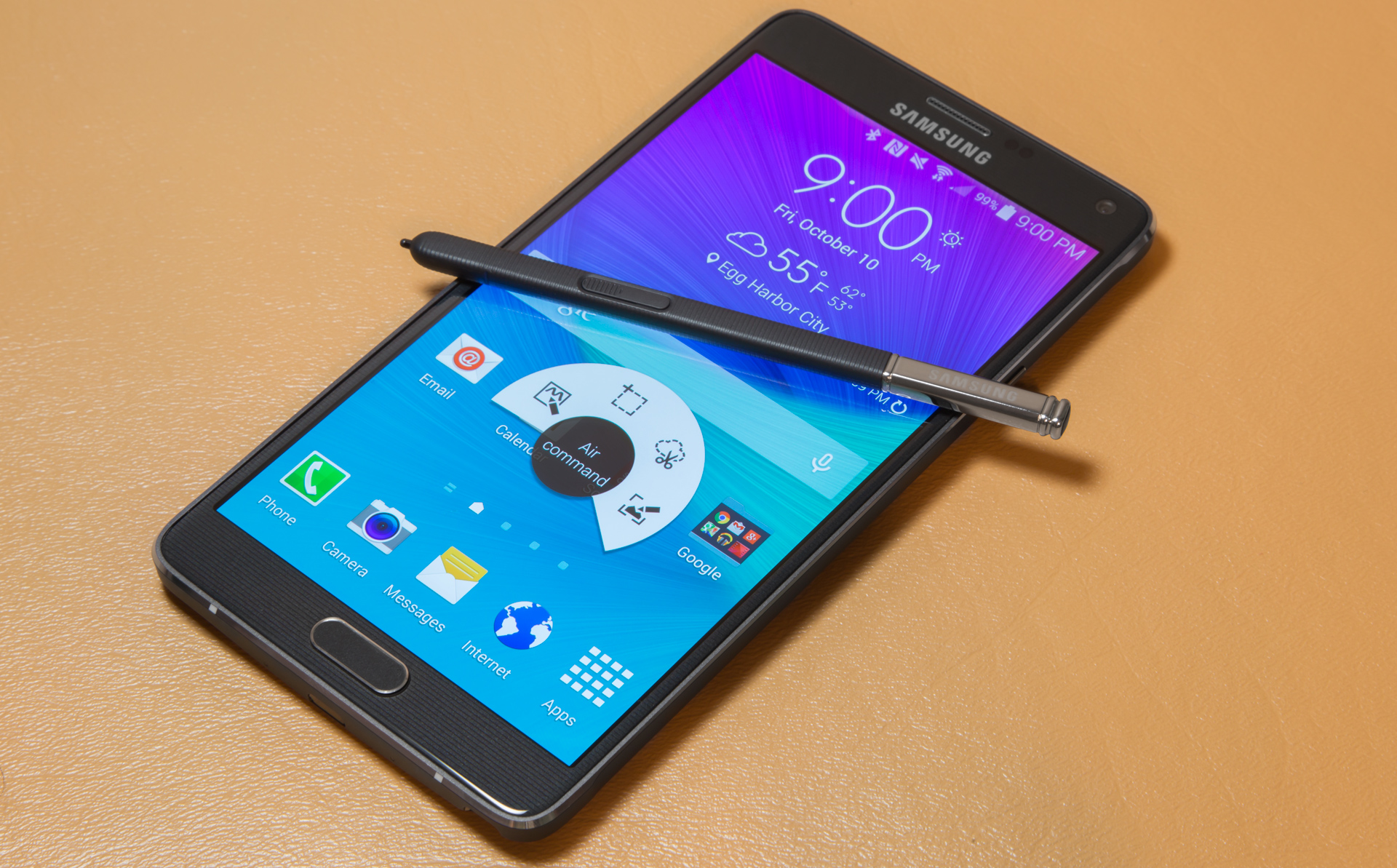 The Note 4 is an awesome device for getting things done, definitely one of the best Android phones in 2015.
Specs
7-inch Super AMOLED display with 1440 x 2560 resolution
7GHz Qualcomm Snapdragon 805 CPU
3GB of RAM
32GB of on-board storage, microSD expansion up to 128GB
16MP rear cam%Fli>
Removable 3220 mAh battery
5 x 78.6 x 8.5 mm, 176g
Frosted White, Charcoal Black, Bronze Gold, or Blossom Pink
Android 5.0 Lollipop
______________________________________________________________________
OnePlus 2
The OnePlus two which was just launched recently is indeed a device to reckon with. The Chinese phone maker has come up with one of the best Android phones in 2015, a device that has great value and can compete with the best of the best, yet slashes competitions prices in half. The OnePlus Two sells for $329.
The OnePlus Two includes a Snapdragon 810 processor, 3-4 GB of RAM and a 5.5-inch full HD screen. It has a 3,300 mAh battery that keeps the phone running for a very long time. In addition, the OnePlus is offering a variety of StyleSwap covers, making it a breeze to customize your smartphone on-the-go.
There's wood, sandstone and even kevlar options available. There's no argument to this, the OnePlus Two is one of the best Android phones in 2015.
Specs
5-inch LCD display with 1080 x 1920 resolution
8GHz Qualcomm Snapdragon 810 CPU
3-4 GB of RAM
%board storage, non-expandable
13MP rear cam, 5MP front cam
3300 mAh battery
8 x 74.9 x 9.85 mm, 175g
Android 5.0 Lollipop
Read more
______________________________________________________________________
ZTE Axon
The ZTE is another worthy of mentioning device from the Chinese manufacturers. This device surpasses expectations and is indeed a beauty, especially considering its $449.98 price. It has everything you could expect from a high-end device, and a bit more.
The ZTE Axon features a beautiful metal design, a vibrant display, powerful performance, a clean software experience with very little bloatware and HiFi audio. In addition, customers get some added treats, such as a free pair of JBL headphones and even a 2-year free protection plan. They call it 'Axon Passport' and it even includes accidental damage protection. Its good to see Chinese phones making it to a list of the best Android phones in 2015.
Specs
5-inch TFT LCD display with a 1440 x 2560 resolution (534 ppi)
0 GHz Qualcomm Snapdragon 810 processor
4 GB RAM
32 GB storage
13 MP dual-lens rear camera, 8 MP front-facing camera
3,000 mAh battery
Android 5.1 Lollipop
154 x 75 x 9.3 mm, 175 grams
______________________________________________________________________
Feel free to drop your concerns and comments!